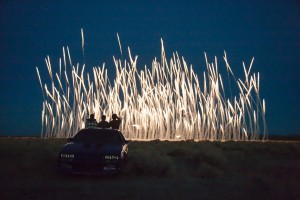 Mountain Dew advertised their "Kickstart" flavors of soda during the 2014 Super Bowl in a commercial featuring a spectacular night launch of 400 model rockets at one time.
The Commercial
The rockets are meant to be a "metaphor for getting you up for the night" according to Greg Lyons, Mountain Dew's Vice-President,
Created by the ad agency BBDO and filmed near Palmdale, California, over two nights in November of 2013, the commercial shows approximately 400 model rockets launched within a period of about 1.5 seconds. No computer graphics (CGI) were used in the commercial. Small fireworks were added to the standard model rockets to create the sparks seen in the video.
Behind the Scenes
The filmmakers actually performed the massive launch twice, attaching small video cameras to some of the rockets to capture the unique angles shown in the finished commercial.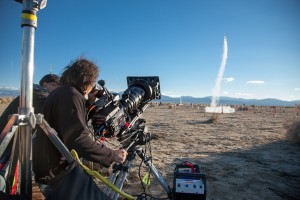 After the Super Bowl, the commercial aired nationally.
The commercial features the song Repetition by The Willowz.